Geography.......back to school means back to studying the world.
To make this world globe cookie, use the tombstone/horseshoe cutter from
Sugarbelle's Shapeshifters set to cut out the cookies.
Outline and flood the entire cookie with white glaze. Allow it to dry overnight.
Create a thick glaze "dough" by adding approximately 1:1 ratio of powdered sugar to blue glaze. Combine until it can be molded in your hands. (see photo below)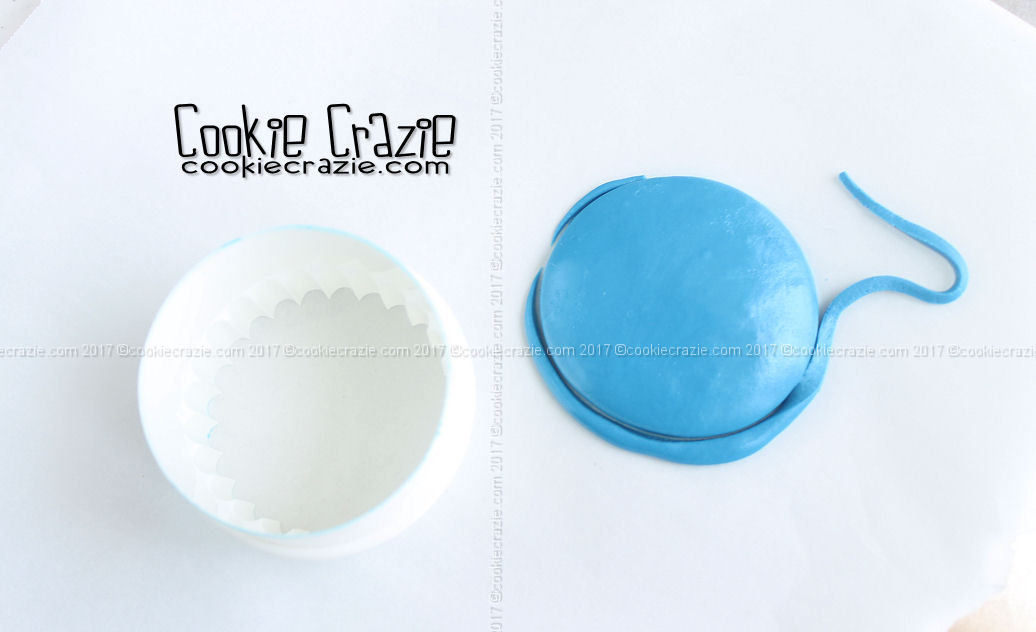 Form a flattened yet domed piece of "dough" and lay it on parchment paper. Cut it out with a circle cutter (the size that will fit best on the main part of the tombstone/horseshoe cookie).
Use a thin spatula to carefully remove the "globe" from the parchment paper and place it on the large circular area of the cookie.
(see photo below)
Pipe the frame around 1/2 of the globe (at an angle as shown) and then pipe the base of the holder.
(see photo above)
After the blue globe has dried for a few hours, use a map of the world to paint a rough outline of some of the continents with green glaze.
Make a mixture of gold dust and alcohol (or clear extract, i.e. almond) and paint over the frame/base of the globe as shown above.
Back To School Decorated Cookies